Creating an account on a dating app usually means giving up some of our privacy. However, if we just want to browse or enter the profiles of other users without having to reveal personal information, Badoo has a backdoor that allows us to satisfy our curiosity while preserving our privacy.
How to enter Badoo without being registered
One of the main disadvantages of dating and dating apps is that all Anyone wishing to access the platform must create a public profile. This profile is basically only accessible to members of the community, but there is a trick to access Badoo without having a user account.
In fact, is secure data, accessible to everyone. According to the service's terms of service, "unregistered users can only access Badoo content that is fundamentally in the public domain". That means you can enter Badoo without an account, but you can only see public data.
But how do you enter Badoo without being registered? The quickest way is to paste the following URL into the address bar of your internet browser: https://badoo.com/es/contactos/spain/madrid/madrid/.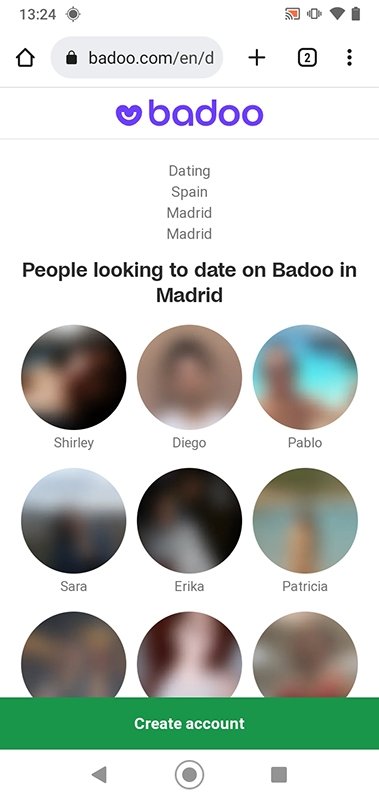 Badoo profile preview without account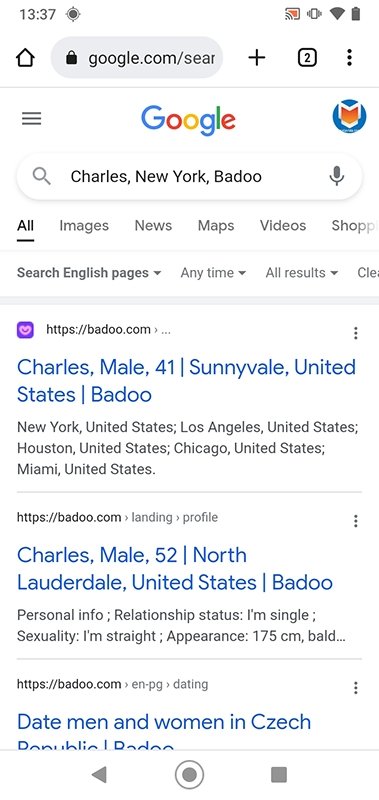 This address can be customized by changing the details (essentially the country and city). However, we can only see the names of the users and their blurry photos. If we want to know more details, we need to create an account and go through the verification process.
Before that, you could also use a search engine (e.g., Google) to set the keywords that are of interest to us and thus access the profiles directly. For example a name, an age and a city and the name of the app. However, the platform has severely restricted the data we can view without an account.
Search for Badoo users from Google.
Therefore, this trick is limited and only allows us to scroll up to a point. If we really want to access Badoo's irascible data, we have no choice but to register.
Enter on Badoo unverified
Most dating apps ask us to verify the account before using it to make sure that behind the profile hides a real person. Badoo is no exception. In addition, their verification controls are pretty strict Badoo Account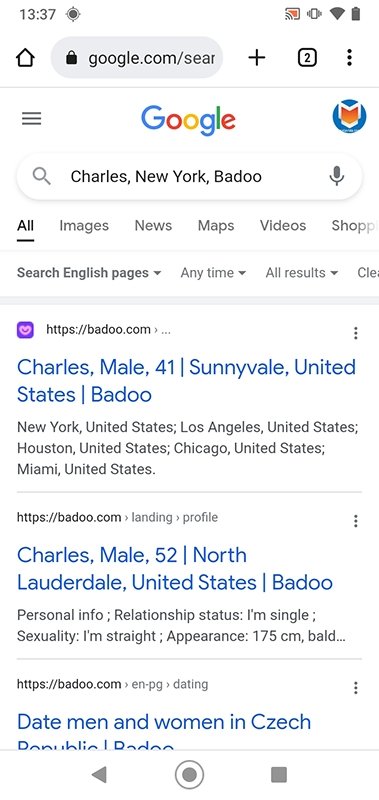 Now the question arises: can we enter Badoo without a verified account via the supported methods? Well, the truth is that it is possible as it is not an absolutely necessary process to use the platform. That yes, it is always advisable to check our account as this will not arouse suspicion and it is possible that the users, we interact with believe that our profile is wrong is.